Compton's Cafeteria and Dewey's Protest
The TG Archive has acquired rare original matchbooks from two establishments significant to transgender history.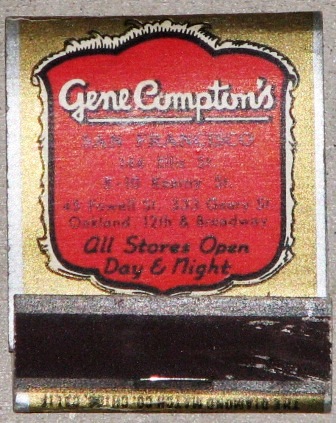 Matchbook from Compton's Cafeteria: The Compton's Cafeteria Riot occurred in August 1966 in the Tenderloin district of San Francisco. This incident was the first recorded transgender riot in United States history, preceding the more famous 1969 Stonewall Riots in New York City by three years.


Matchbook from Dewey's: The Dewey's Lunch Counter Sit-In and Protest (AKA, Dewey's Coffee Shop Protest ) happened in April 25, 1965. One hundred and fifty "gender non-conforming" people showed up at Dewey's to protest the way the establishment treated the GLBT community. After 3 protesters refused to leave after being denied service, they, along with a black gay activist, were arrested. This lead to a picket of the establishment organized by the black GLBT community. In May, another sit-in was organized and Dewey's finally agreed to end their discriminatory policies. This militant action preceded the Stonewall Riots in New York City by four years.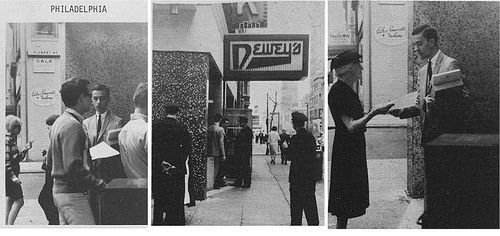 The Janus Society had this to say about the event: "All too often there is a tendency to be concerned with the rights of homosexuals as long as they somehow appear to be heterosexual, whatever that is. The masculine woman and the feminine man are looked down upon…but the Janus Society is concerned with the worth of the individual and the manner in which she or he comports himself. What is offensive today we have seen become the style of tomorrow, and even if what is offensive today remains offensive to some persons tomorrow, there is no reason to penalize non-conformist behavior unless their is direct anti-social behavior connected with it."